An Unmissable Grand Garden Industry Gathering in China Exhibition 2019
Author:未知 Source:  Updated:2018-11-22 08:11:24 
By GMF Organizing Committee How to tap into China's garden market? Look here. The 11th Guangzhou Int' l Garden Machinery Fair (GMF 2019) slated on March 17th -19th will pave the right way for you. &nbsp
By GMF Organizing Committee
How to tap into China's garden market? Look here. The 11th Guangzhou Int' l Garden Machinery Fair (GMF 2019) slated on March 17th -19th will pave the right way for you.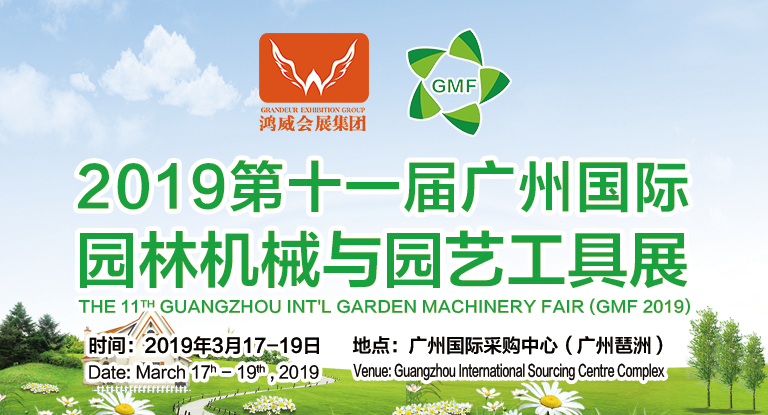 GMF with Magnificent Transformation
Since its inception in 2008, GMF has won full support from manufacturers and distributors in garden industry. Besides, a variety of products and solution can be provided for urban management department, garden maintenance, park and so forth.
The National Afforestation and Greening Plan 2011-2020 issued by the State Forestry Administration reveals that the green coverage rate of urban areas in China will reach 39.5% by 2020, and the per capita park green area will reach 11.7m2. Experts pointed out that "Beautiful China" will greatly promote the transformation of cities and villages, which will give impetus to the robust growth of garden industry. More importantly, garden industry will run at its peak along with the speedy development of gardening.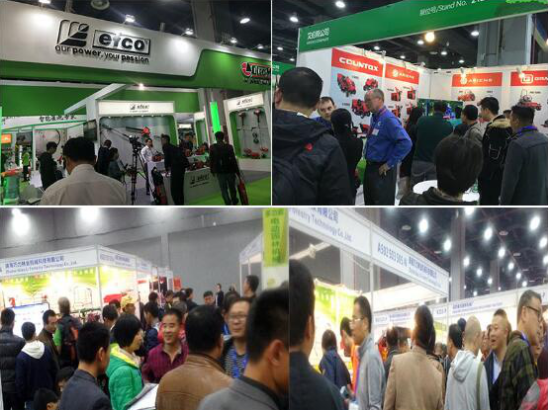 About 3,650 person-time overseas visitors and purchasers were from more than 50 countries and regions including Vietnam, Canada, Hong Kong, Taiwan, Singapore, Brazil, Jordan, Pakistan, India, America, Malaysia, France, Japan, Russia, etc.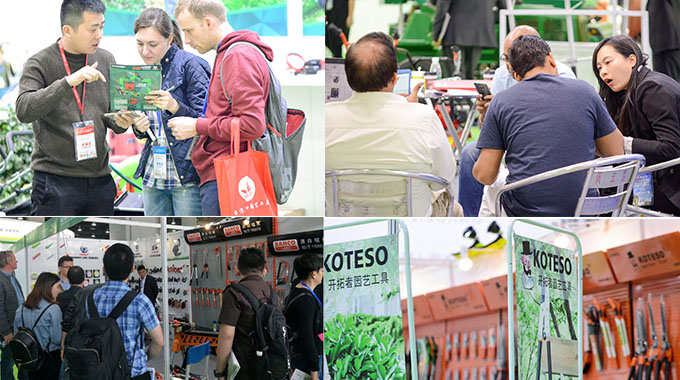 Concurrently, China Garden Machinery Dealer Conference & Banquet was successfully kicked off. About 300 outstanding garden machinery dealers and manufacturers took active part in and made impressive speeches on site. A host of interesting events like the prize drawing were held, people packed in the hall really enlivened the atmosphere.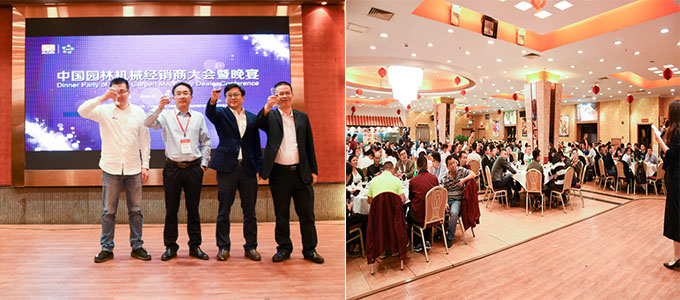 GMF 2018, on the whole, performed the best at all levels and aspects. And GMF 2018 was well recognized by insiders, and the exhibitors were content with the exhibition and some of them will continue to attend the next session.
GMF 2019 with Further Promotion Campaign
It's expected that there will be over 200 enterprises and more than 40,000 visitors attending GMF 2019. All-inclusive garden equipment and accessories will be displayed on the spot, such as garden tools, lawn mowers, hedge trimmers, field mowers, brush cutter, tree movers, chain saws, electric saws, tree pruners, water-saving irrigation equipment and so on.
In 2019, GMF keeps on broadening online and offline promotion channels. For one thing, the Organizing Committee spares no efforts to invite quality buyers and visitors by means of media, magazine, SMS, wechat, fax and other effective tools. Moreover, the exhibition information is to be generalized under the help of over 500 media partners both at home and abroad.
To build a top exhibition platform for garden industry, GMF2019 will take place in Guangzhou International Sourcing Centre from March 17 to March 19, 2019. GMF 2019 will live up to you!
If you are interested in visit, please sign up via the link provided below:
Free Entry Ticket will be sent to you within 1 weeks.
If you are an exhibitor, you may reach us via the contact provided below:
Guangdong Grandeur International Exhibition Group
Address: Room 301, No. 1, the First Street of Kehui Jingu, No.100 of Kexue Avenue, Science City, Huangpu District, Guangzhou