Post Report of GMF2017
Author:未知 Source:  Updated:2017-05-02 09:05:53 
Sponsored by Guangdong Association of Landscape Architecture and organized by Guangdong Grandeur International Exhibition Group, the 9th Guangzhou Int'l Garden Machinery Fair(GMF2017) was held successfully during March 13th -15th in
Sponsored by Guangdong Association of Landscape Architecture and organized by Guangdong Grandeur International Exhibition Group, the 9th Guangzhou Int'l Garden Machinery Fair(GMF2017) was held successfully during March 13th -15th in Guangzhou International Sourcing Centre.
Covering an exhibition area of 15,000 square meters, GMF 2017 attracted 192 exhibitors including AOSHENG, HuaSheng ZhongTian, Poly, NanShui, RiZhao Jonco, TianJin Mike Heavy Industry, Aoopo Spraying, Jiangmen Emak Outdoor Power Equipment, Changjiang Machinery, DongLi Power, GreenWorks Tools, and so forth to display their latest products which received high praise from of buyers from 50 countries and regions.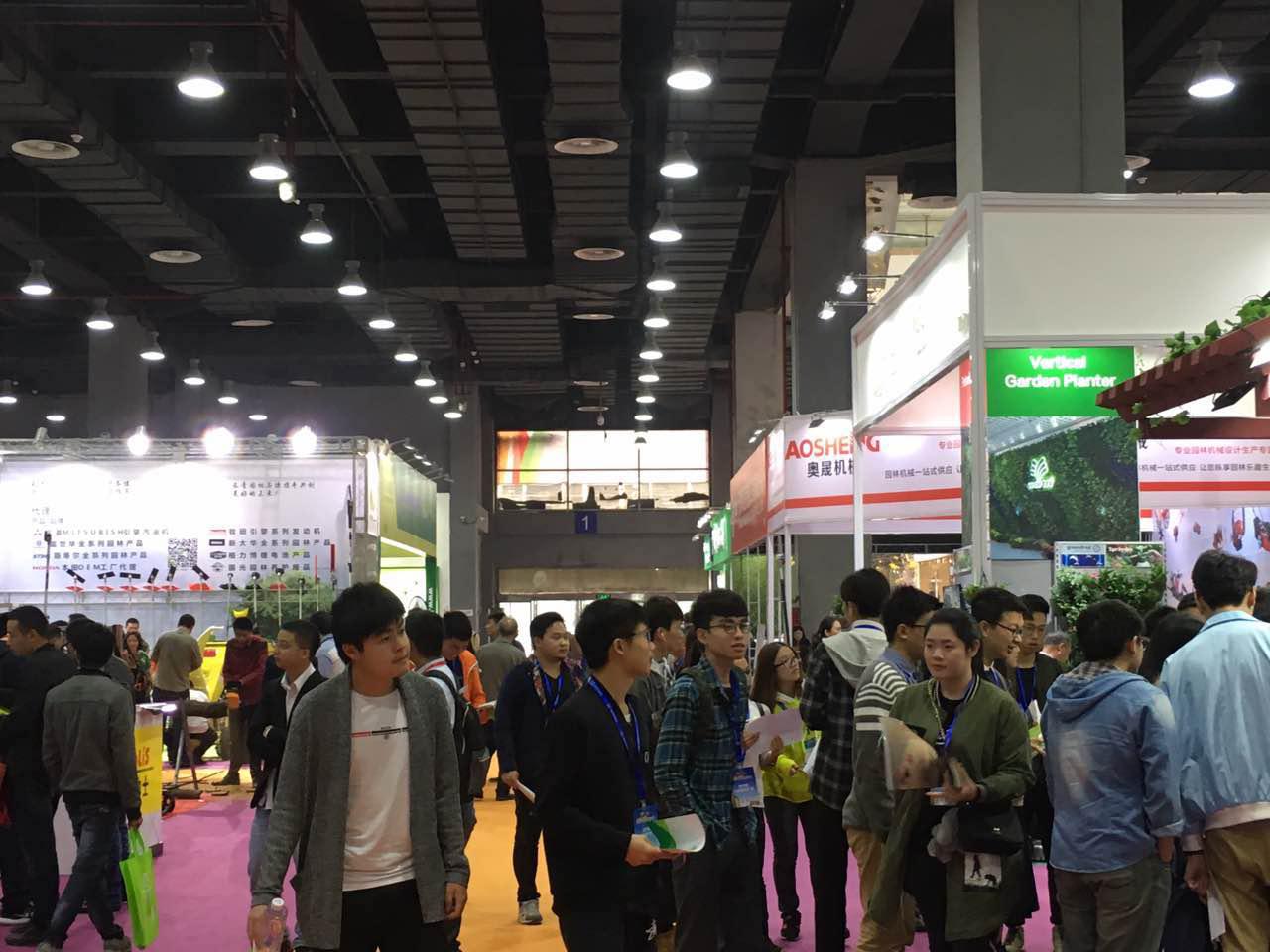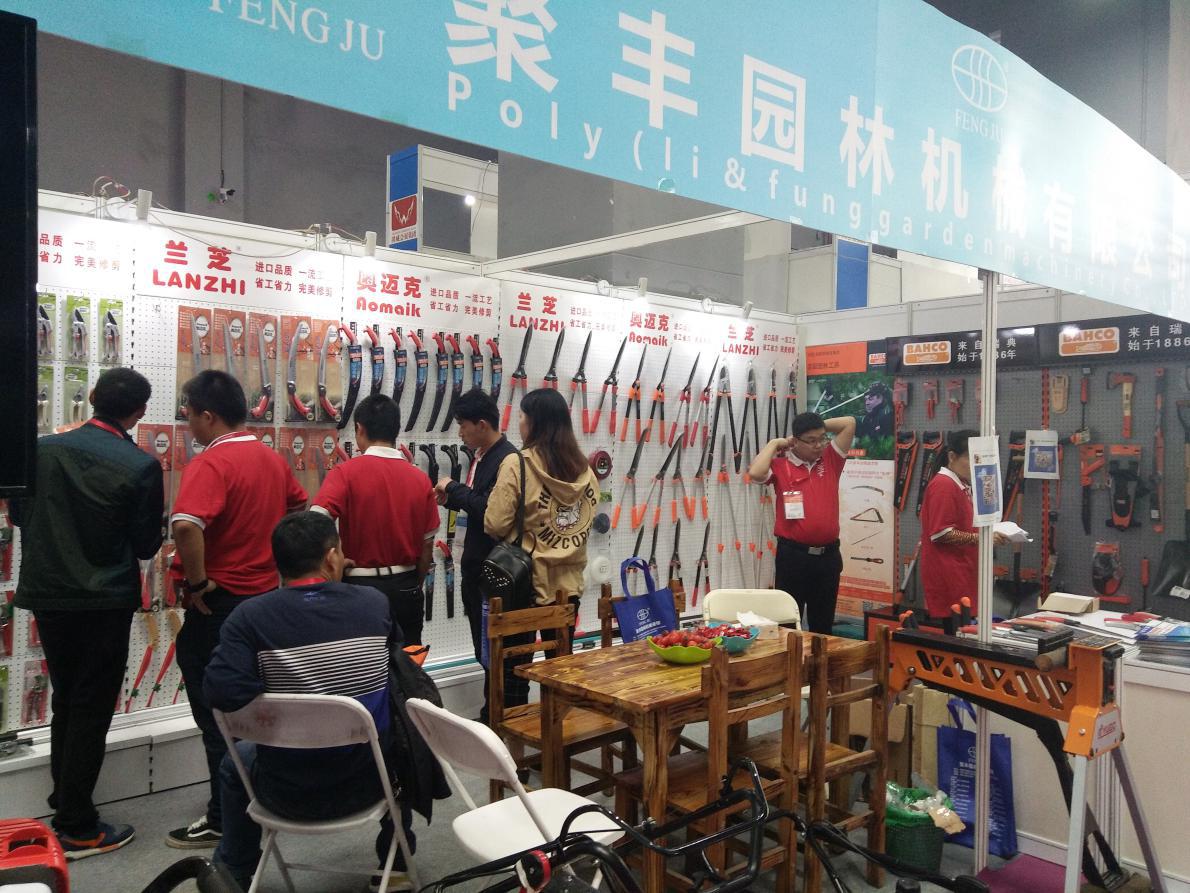 Most exhibitors reflected that, Guangzhou is a city that filled with gardening spirit. You can see many landscape engineers tried to find right landscape machines to strength themselves during the exhibition.
What's more, from 2009 to 2017, Chinese garden machinery industry is growing year by year, and more and more mature, which you cannot denied. 50% Chinese exhibitors were not only satisfied with national customers, but also very concerned about foreign market. We sincerely welcome more foreign friends to join together!
At the same period, 2017 Green Technology Forum invited lots of professionals to exchange idea and discuss about green technology in practical application, including Senior Engineer Gu Kunyao from Guangzhou Green Company, Chief Planner Zhang Li from Shenzhen Iron and Steel Ecological Environment Co., Ltd. and so on. It surly leads the industry to keep forging ahead.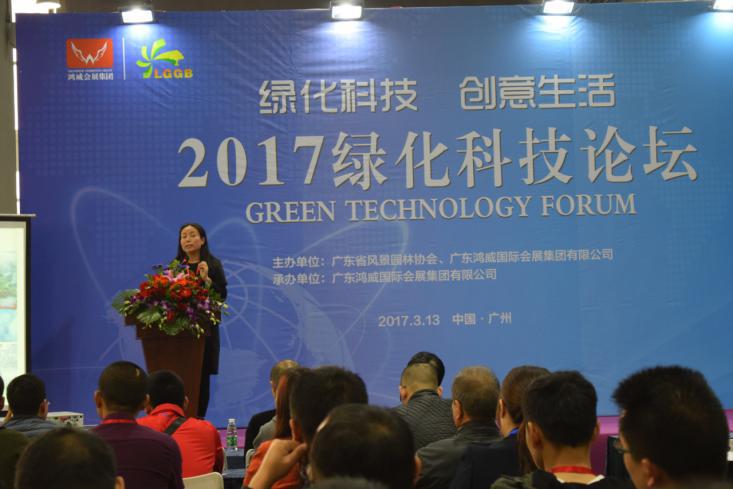 GMF 2018 will be hosted at the same place during March 21-23 next year. Next session shall be an eye-catching show based on the successful experience of this year.
You can catch all the latest GMF news on the website www.yljxz.com.